Adelaide
SantaFest 2022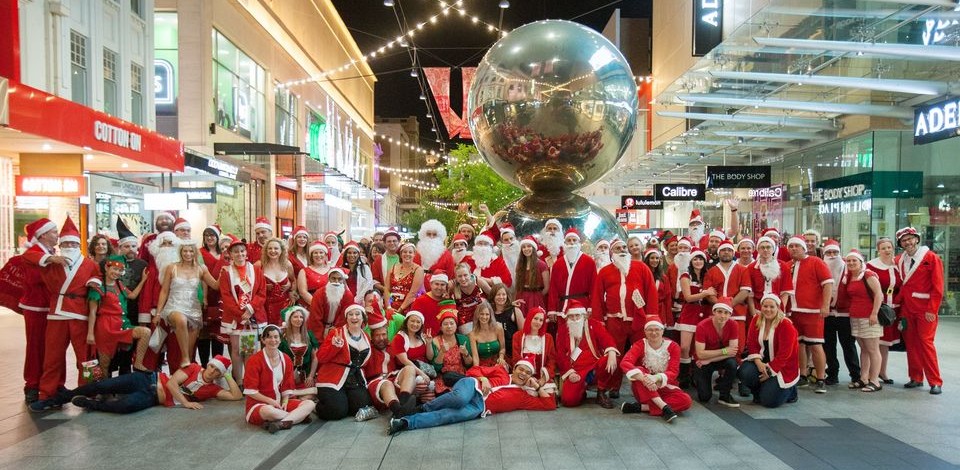 Join Santa, Santa, San Ta, and 100 other Santas as we roam the streets of Adelaide bringing cheer to children, innocent bystanders and the watering holes of the Adelaide CBD!
Santa has been making his list and checking it twice! These are our plans, both naughty and nice...
6:00 Meet at The Crown and Sceptre Hotel for a tall glass of ice-cold Milk (Santa's beverage of choice before a big night)
7:30 Saunter to the tram stop to catch a tram to Adelaide Railway station
7:45 ARRIVE at Empire Bar & Pool!
9:00 Meander down Rundle Mall, sharing some hearty ho-ho-hoes with the locals, pausing for the traditional group photo at the Malls balls.
9:30 ARRIVE at The Austral Hotel!
10:50 Depart Austral, elegantly strolling down Rundle street towards the
11:00 Crown and Anchor
Ho! Ho! Ho!
For ages 18+. This SantaCon event is completely FREE to attend - no tickets or registration, and no need to click this button:
Registration / Tickets
Get more info from the links below:
JavaScript is required to use the comment system
Comments prior to Jan 1st 2022 have been archived.