SantaCon worldwide event calendar
If you know about a SantaCon that isn't listed here, especially if you are the organizer, please Contact Santa with a link to the event details.
New organizers, please see the About page before contacting Santa.
Below are the upcoming events that Santa knows about sorted in date order (and secondly in alphabetical order).
SantaCon is over for this year!
Note about the calendar: The links in the SantaCon wordwide event calendar are set to expire if the event has already passed. This is based on the system time of our server which is set to US eastern time which means it could be as late as 7am the following day (e.g. in Fiji) or as early as 7pm on the day (e.g. in Hawaii).
For a complete list of SantaCon locations, please see the Locations page.
2014 SantaCon Film Project
On the About page you will find a video from CollabFeature & Michele Young that was composed from footage recorded last year by santas at SantaCons around the world.
We're doing it again this year and, although the details are still being finalized, an initial webpage has now been published at www.collabfeature.com/santa/ and you can read the full announcement on the film-project page.
Deadline:
You must upload your footage to the Vimeo group no later than midnight GMT on Sunday, December 21st.
Any resolution is acceptable but HD is prefered because the quality is good enough and the file sizes are not too large.
Call to action: Can you edit Wikipedia?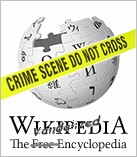 The entry in Wikipedia for SantaCon was vandalized at the end of 2013 and we need your help to restore it to one that is less biased and more accurate.
At the time of writing (Nov 27, 2014), the page is very negative and almost entirely concerned with the past reputation of the SantaCon in New York City, USA. While some people have certainly behaved badly in NYC in the past it is not the whole story of SantaCon there and not representative of your SantaCon.
People use and trust Wikipedia. What do you want them to read when you tell them you support SantaCon and they look it up on Wikipedia?
The main article is at en.wikipedia.org/wiki/SantaCon but you should also see the talk page at en.wikipedia.org/wiki/Talk:SantaCon (or click the "Talk" tab at the top of the page). You will see that any positive info about SantaCon is quickly removed and contributors have been subjected to cyberbulling. The link to SantaCon.info has also been deleted.
If you also send your contributions to me (Contact Santa), I will create a duplicate Wikipedia style article here that cannot be interfered with.
Welcome to SantaCon.info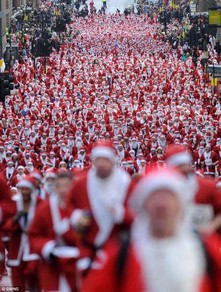 Welcome to SantaCon.info where we [try to] maintain a complete list of every SantaCon event around the world.
We currently have pages for no less than 339 cities in 47 countries!
SantaCon.info is a reputable site run by a real person who will respond to your e-mail with personal care and attention.
The purpose of this website is to enable you to find (or create) and enjoy a SantaCon near you and help ensure that your event will be well-received by your local community.
We have a new website this year and, although it looks similar to last year's site (because websanta isn't very good at graphic design), it works much better especially on smaller/mobile devices.
Update December 18th: The second e-mail of the season has now been sent to everyone on Santa's mailing list - see the updates page for details.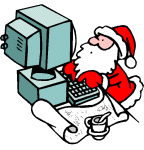 Websanta is continuously in the process of adding content & features and the Contact Santa page has been reactivated so new organizers (who didn't already know Santa's e-mail address) can now get in touch.
As of right now, the Login/Register functions are not activated so you have to connect with Santa directly via e-mail. There's a lot of work behind the new message boards but, hopefully, they'll be active again soon.
In the meantime, do please write to Santa if you notice that the geolocation function isn't detecting your country properly...
| | | |
| --- | --- | --- |
| Looks like you are connecting from: | | United States |
As soon as the interactive features of the site go live, everyone in Santa's database will receive an e-mail. Until then, please check back every few days.
Santa is sexy and he knows it
Key of Awesome #52!...
For a complete list of SantaCon locations, please see the
Locations
page.