Bronx, New York
SantaCon 2023
was on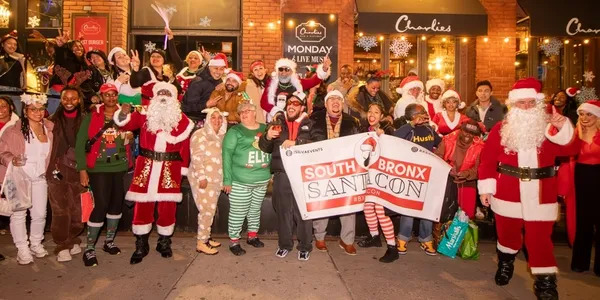 Get ready for the ultimate festive fun as we kick off the first-ever South Bronx SantaCon in front of The Bronx Native Shop! Dress up head to toe in your merry Santa outfits and bring new, unwrapped toys for donate along the route at any of our participating venues!
The sleigh takes off at 4 pm at The Bronx Native Shop, 127 Lincoln Ave. That's 4 pm sharp so don't be late!
Visit our website (link below) the week of the event for the Official Route Map and the full list of awesome venues joining the fun.
We'll wrap up with a blast at Sankofa Haus, but you must have tickets for this part of the event! Dance to the beats of Tag Up Deejays. Sip on festive drinks, strike a pose at our photo booth, join in the Santa Musical Chairs, and gear up to win exciting prizes, like 2 tickets to Mariah Carey's Merry Christmas One And All show at Madison Square Garden! It's a night you won't want to miss!
For ages 21+. The bar crawl is free to attend but a toy donation is requested and tickets are required for entry to the finale @ Sankofa Haus:
Registration / Tickets
Get more info from the links below: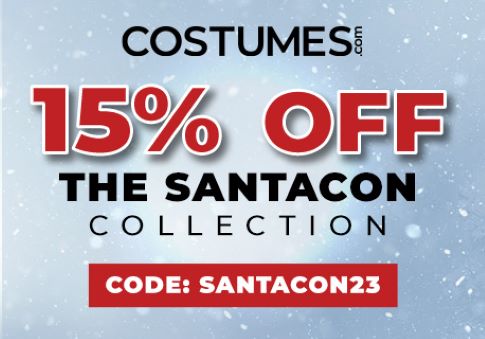 Get 15% off the SANTACON collection at costumes.com using this special link or by clicking the image above
(the discount is automatically applied when the link used).
JavaScript is required to use the comment system
Comments prior to Jan 1st 2023 have been archived.