Contra Costa County, CA
CoCo SantaCon 2022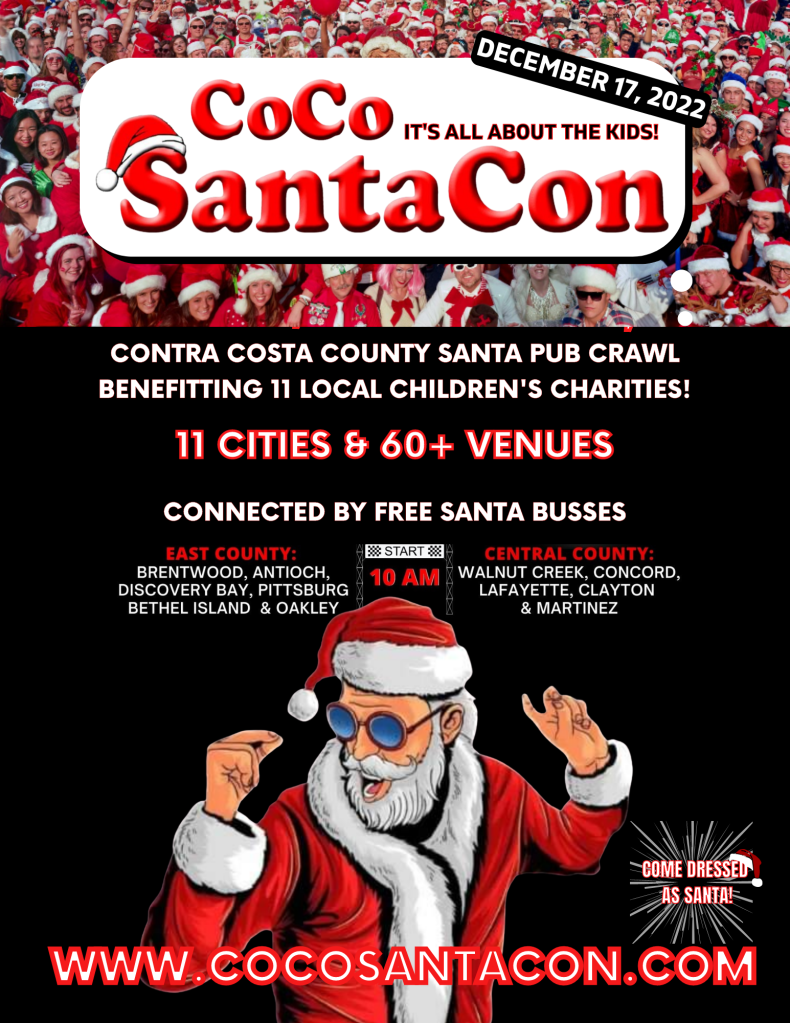 Multi-city event!
CoCo (Contra Costa County) SantaCon spans 11 cities, but has just THREE (3) simultaneous starts - each one will have live music, a group start photo, reindeer games, and of course - lots of Santas.
CoCo Santa-busses will begin ride service 1-hour before start-time, so Santas from other cities can get to the start on time!
1) DISCOVERY BAY @ DB Sports Bar, 2500 Discovery Bay Blvd.
2) PITTSBURG @ EJ Phair Brewing Co.
3) WALNUT CREEK @ Retro Junkie
The website will be updated with each city's Santa-Bus Stop closer to the event, but all SantaStops are within pub-crawling-distance of the bus stop.
For ages 21+. Fundraiser:
Registration / Tickets
Get more info from the link below:
JavaScript is required to use the comment system
Comments prior to Jan 1st 2022 have been archived.