Lincolnville, ME
SantaCon
not organized yet...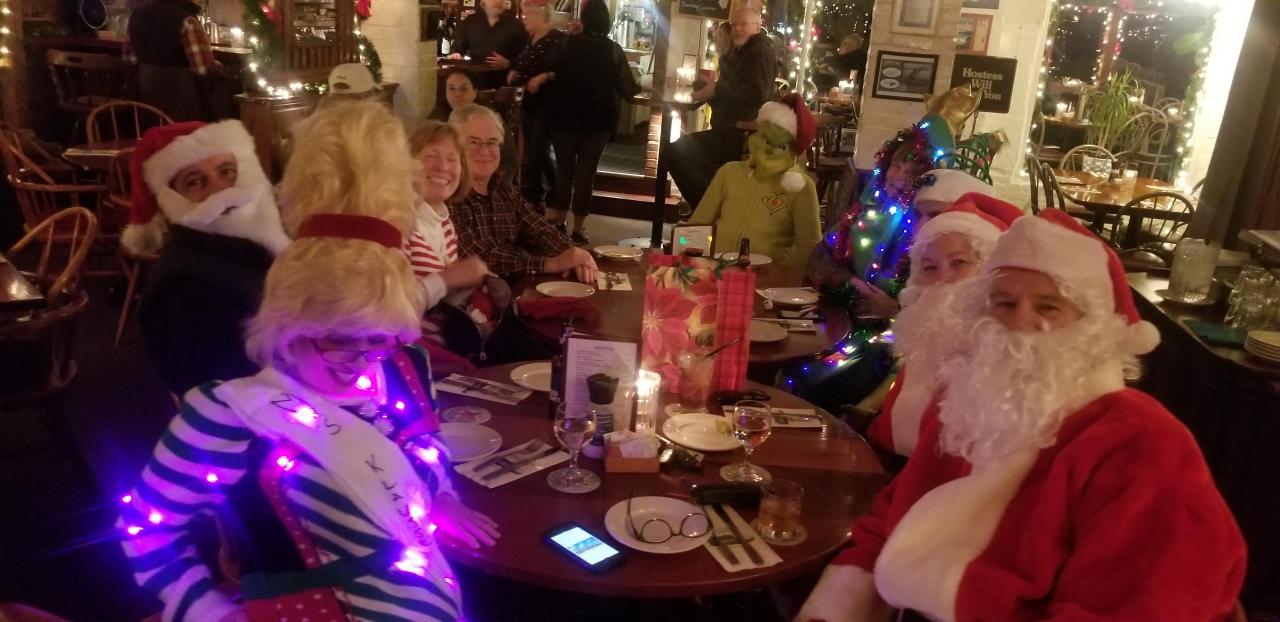 This SantaCon happened last year but Santa has no news yet about this year.
Ho-Ho-Hopefully, details will be available soon.
2018 report: 2nd annual Lincolnville Maine SantaCon. Arguably the smallest SantaCon in the world! At The Whales Tooth Pub, 8 of us donned our finest! We included 2 Santas, Mrs Santa 1958, 2 Christmas trees, and... Grinch!
JavaScript is required to use the comment system
Comments prior to Jan 1st 2020 have been archived.