London
SantaCon 2018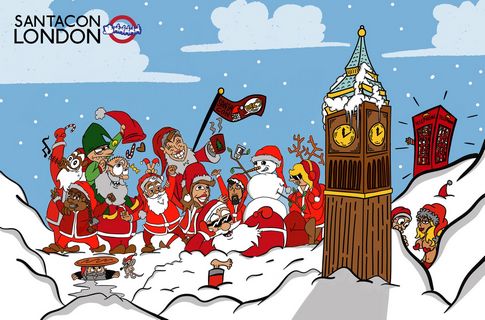 11:00 AM - 5 PM. Tickets required.
This year Santacon London is supporting Christmas for Kids, a small London based charity. Details, including the all-important start time and location, will be sent to the email address you provide when you register and buy your ticket. There are mulitple ticket types and multiple routes (so many Santas come to Santacon these days that we have to put on more than one route to fit them all in).
Please see the Facebook event for the necessary info.
Tickets required. For ages: 21+
Get more info from the links below: