London
SantaCon 2022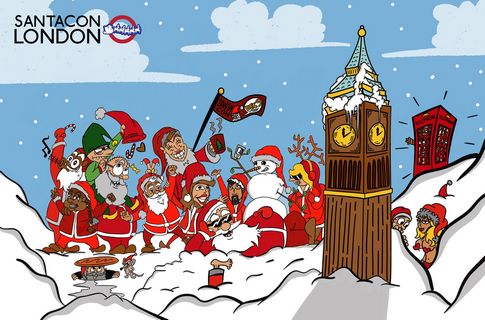 Join us for London's largest annual convention of Lapland present-giving personnel.
Hundreds of Jolly Santae will be taking to the streets of London for a non-profit, non-corporate, non-commercial and non-sensical parade of festive cheer.
It doesn't cost a single chocolate coin to attend, Santa, but you do need your outfit. And that means more than a bloomin' hat.
For ages 18+. This SantaCon event is completely FREE to attend - no tickets or registration, and no need to click this button:
Registration / Tickets
Get more info from the links below:
JavaScript is required to use the comment system

Comments prior to Jan 1st 2022 have been archived.