Loveland, CO
Christmas Crawl 2019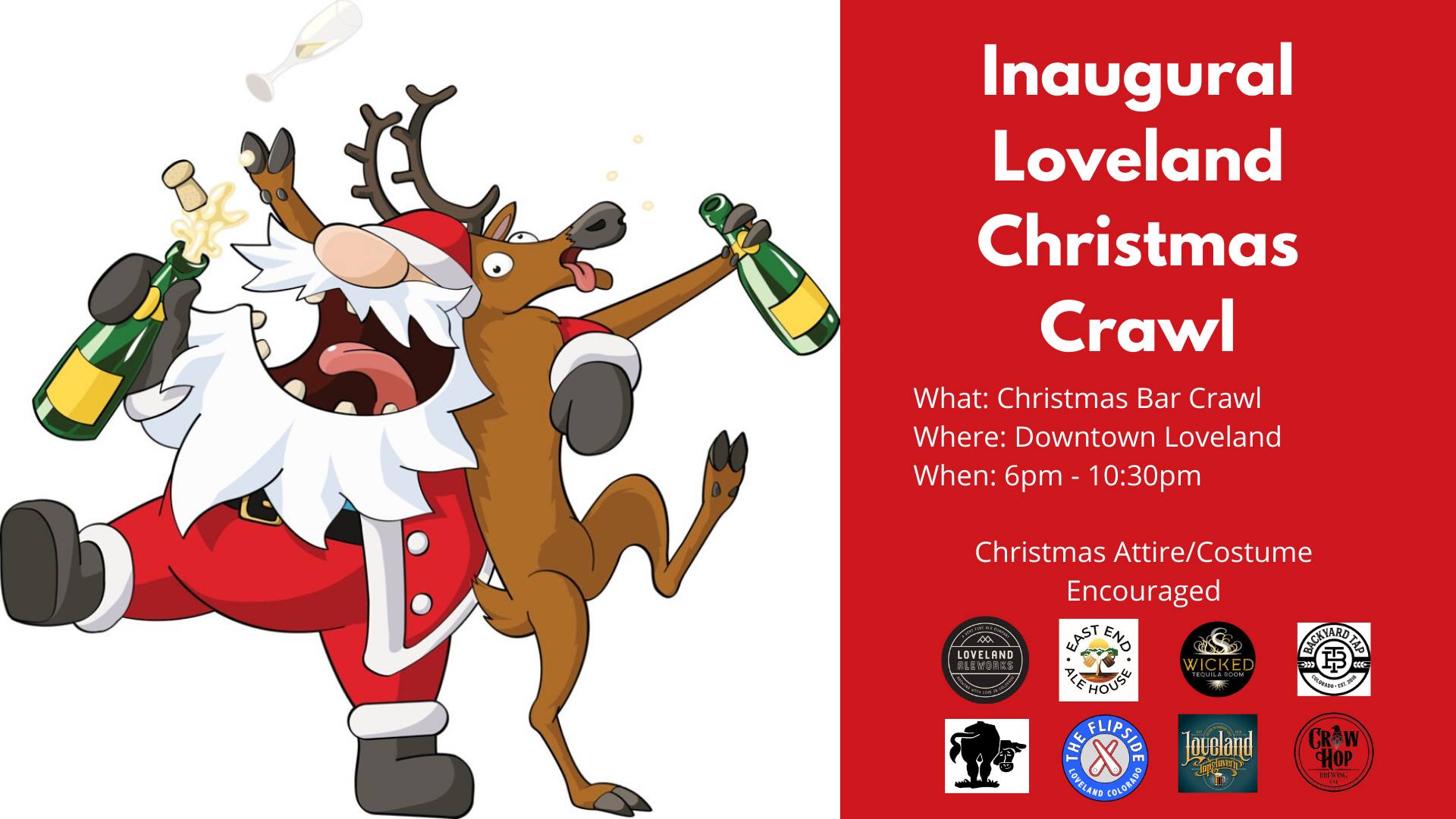 Join us in your favorite Christmas attire/costume for Loveland's Inaugural Christmas Crawl - a fun, holiday-cheer-filled evening in downtown Loveland.
Meet at 6 pm at Loveland Aleworks, 118 W 4th St.
After we've warmed our spirits, we will move on to different locations downtown to spread the the merriness around! There will be multiple scheduled stops throughout the night.
For ages 21+. This SantaCon event is completely FREE to attend - no tickets or registration, and no need to click this button:
Registration / Tickets
Get more info from the links below:
JavaScript is required to use the comment system
Comments prior to Jan 1st 2019 have been archived.