Milford, CT
SantaCon 2019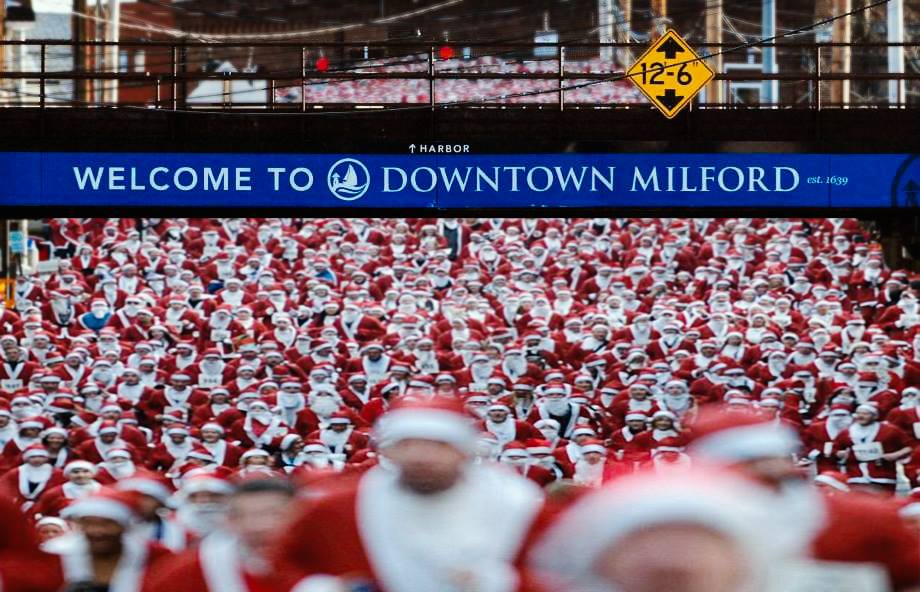 The schedule starts at Citrus, 56 Broad St # A at 1 pm followed by Eli's Tavern, 21 Daniel St.
For ages 21+. Charge is going to be $10 to access the bars special deals with 50% going to Compassionate Care ALS:
Registration / Tickets
JavaScript is required to use the comment system

Any idea what the turnout will be for Saturday December 14th in Milford,CT? Says it is the first year wondering where else it is advertised

Comments prior to Jan 1st 2019 have been archived.