Monterey, California
Monterey County SantaCon 2023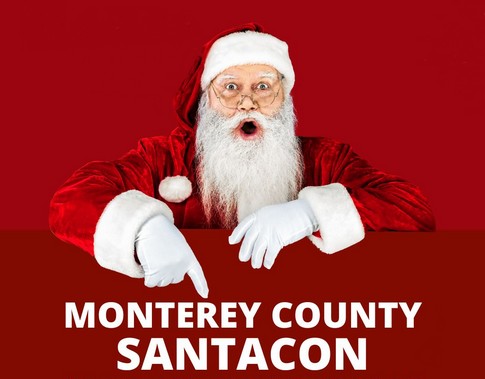 HO HO HO! It's the most wonderful time of the year. Our Monterey County SantaCon has become a must attend event for the holidays and this year we have some VERY SPECIAL treats in store for everyone
The event will take place at COMPACT DISCO, 420 Tyler St (just behind the State Theatre, next to Turn 12), the HOTTEST little bar to open in Monterey in YEARS.
Experience over the top holiday decor inside Compact Disco's WINTER WONDERLAND, sing along to holiday music that will lift your spirits while you drink your favorite holiday themed cocktails. Be sure to wear a costume because there is a $500 SANTA COSTUME CONTEST that takes place at 10pm sharp! Come as an elf, as a reindeer, come in whatever costume you can put together and share in the fun with us. Once again, we're looking to raise funds for a worthy cause, CalFire works tirelessly to battle the fires that ravage our beautiful state and we are proud to help support them through charitable events like SantaCon. THIS IS A FREE EVENT, there is no admission fee, but you're welcome to donate a few bucks at the door or you can donate here by DONATING the amount of your choosing. Again, THIS IS A FREE EVENT, you do not NEED to donate or purchase a ticket but if you do we are sure Santa will take your name off the NAUGHTY LIST and bring you something special for XMas this year!
DOORS OPEN AT 4 PM / $500 SANTA COSTUME CONTEST AT 10PM SHARP
For ages 21+. THANKS to grants from GOOGLE and SPOTIFY, we're able to bring you the 2023 Monterey County SantaCon FREE OF CHARGE. We do appreciate any DONATIONS you may decide to give:
Registration / Tickets
Get more info from the links below:
Monterey has more events.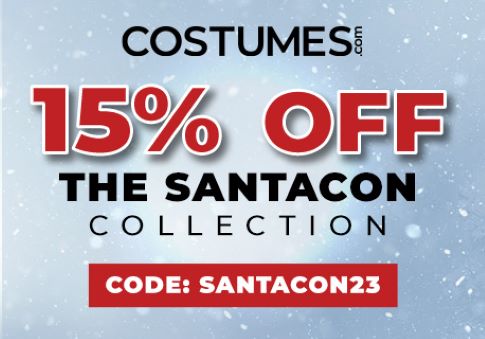 Get 15% off the SANTACON collection at costumes.com using this special link or by clicking the image above
(the discount is automatically applied when the link used).
JavaScript is required to use the comment system
Comments prior to Jan 1st 2023 have been archived.