München, Germany
SantaCon 2023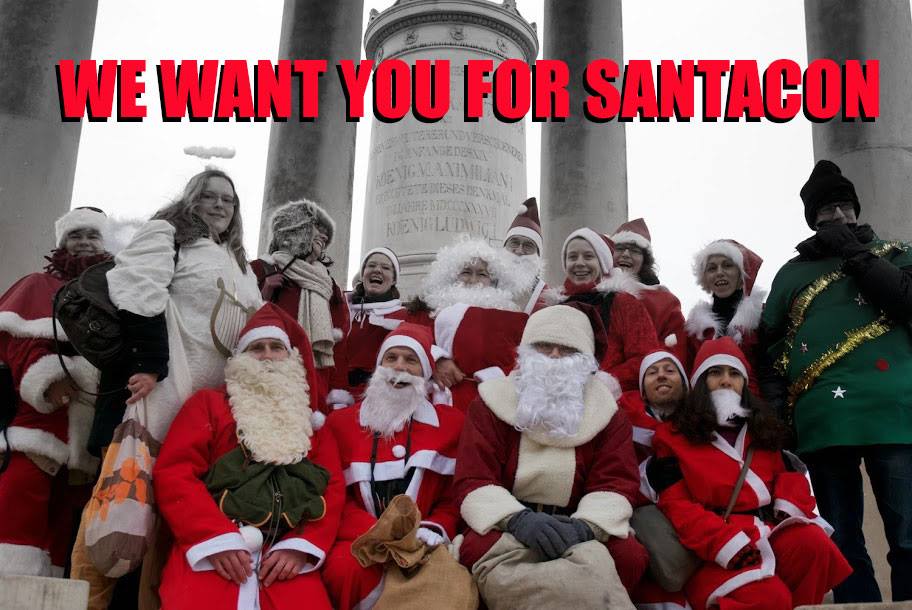 Zeit: 12:00 - 20:00.
Weihnachtlich verkleidet (als Santa Claus, Engel, Rentier, Weihnachtself o.ä.) ziehen wir gemeinsam durch München von Christkindlmarkt zu Christkindlmarkt, trinken Glühwein, essen Plätzchen und Bratwurstsemmeln und auf unserer Tour durch die Stadt verschenken wir Teddybären und Schokolollies an kleine Kinder und bringen deren Augen zum Leuchten.
Jahr für Jahr ein riesengroßer Spaß für alle Beteiligten und 2023 gehen wir, nach dreijähriger Corona-Pause, in die 14. Runde.
Für die Altersgruppe 21+. Die Teilnahme an dieser SantaCon-Veranstaltung ist völlig KOSTENLOS - keine Tickets oder Registrierung.
Weitere Informationen finden Sie facebook.com/events/1173964186544765/?active_tab=discussion.
From: 12:00 - 20:00.
Dress up for Christmas (as Santa Claus, angel, reindeer, Christmas elf or similar) and join us as we walk together through Munich from Christmas market to Christmas market, drink mulled wine, eat cookies and bratwurst rolls and on our tour through the city we give away teddy bears and chocolate bottles to small children and make their eyes light up.
Year after year, it's a lot of fun for everyone involved and in 2023, after a three-year break due to COVID, we will be doing it for the 14th time.
For ages 18+. This SantaCon event is completely FREE to attend - no tickets or registration, and no need to click this button:
Registration / Tickets
Get more info from the links below:
This more portable URL will also get you to this page: https://www.santacon.info/munchen/
JavaScript is required to use the comment system
Comments prior to Jan 1st 2023 have been archived.