Palo Alto, CA
SantaCon 2018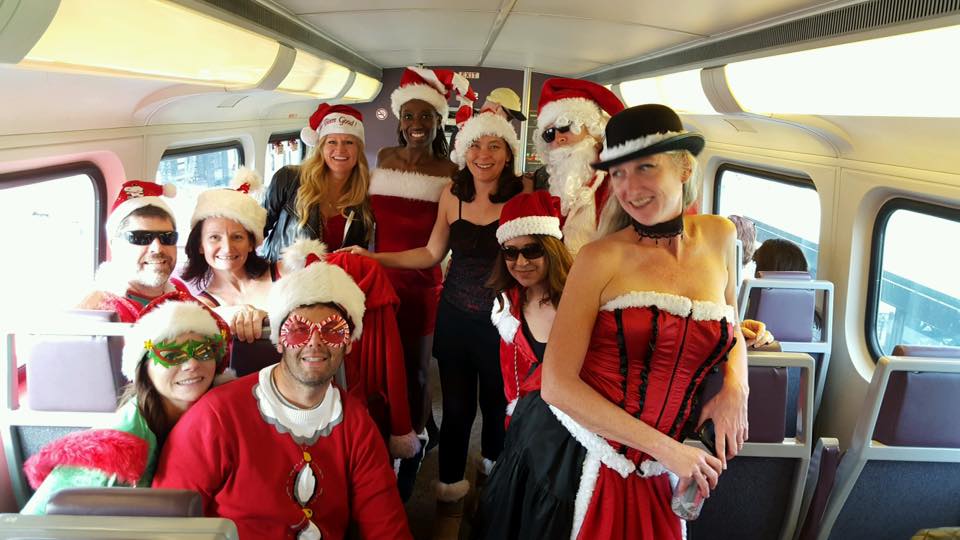 Santa! Are you ready to spread jolly cheer and happiness?
Meet at 5 pm at Palo Alto Caltrain Station.
From there we will head to The Patio.
The inaugural Palo Alto SantaCon will be a fun evening of being merry, uninhibited festivity and frolicky dancing! With dozens upon dozens of Santas in the same room, train (or sleigh) a great Santa bravado occurs - it's comical, it's exhilarating, and sometimes frightening!... No one knows what to expect.
NOTE: Other Xmas outfits are welcome however, the SAME hierarchy applies to SantaCon as does the North Pole: Santa is the BOSS of reindeer and elves; Mrs Claus does anything she wants.
If you are interested in handing out presents, please start preparing them now.
Let's spread some Santa Cheer!! Spreading cheer is FREE!!!
This SantaCon event is Free to attend. For ages: 21+