Plainfield, IL
SantaCon 2018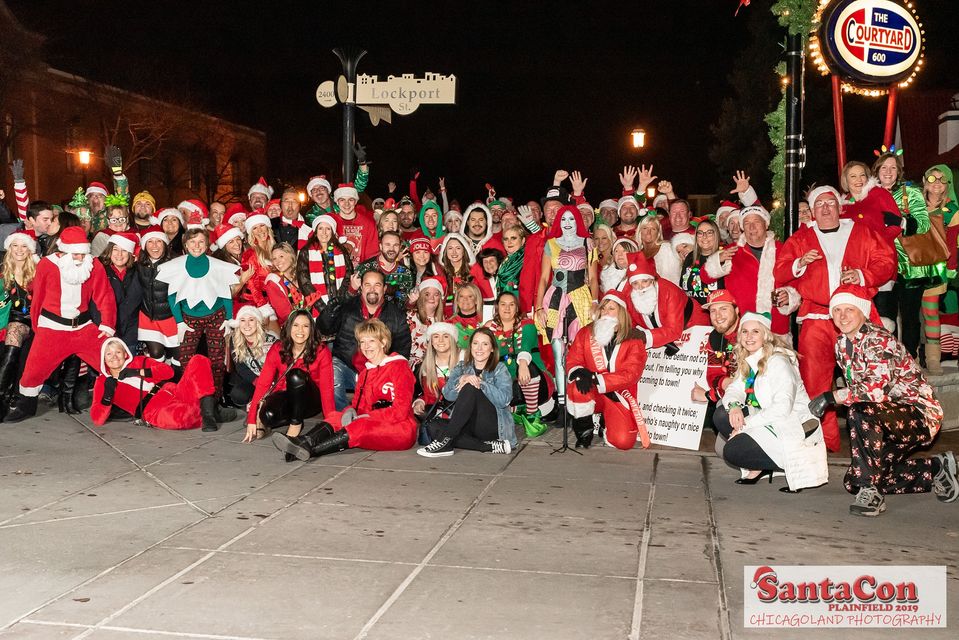 Time: 5pm - 1am. Food donation requested.
North America's most epic holiday pub crawl returns again to downtown Plainfield. Come join the masses for a holiday themed, yes you must dress the occasion, pub crawl through Plainfield's many venues. Specialty drinks, costume contest and a charity event requiring a food donation.
There are no tickets to this event, you merely have to bring a food donation. We collected over 4,000 pounds of food last year for the Green Harvest Food Pantry. Our goal this year is to double that. Several people opened their hearts and wallets bringing several bags/boxes of food. This event takes place during the holidays and what better gift to those in need than a full stomach not having to worry when your next meal is coming. So start putting aside some dry goods or canned goods now and bring those bags and boxes.
This SantaCon event is Free to attend. For ages: 21+
Get more info from the links below: