San Francisco, CA
SantaCon 2018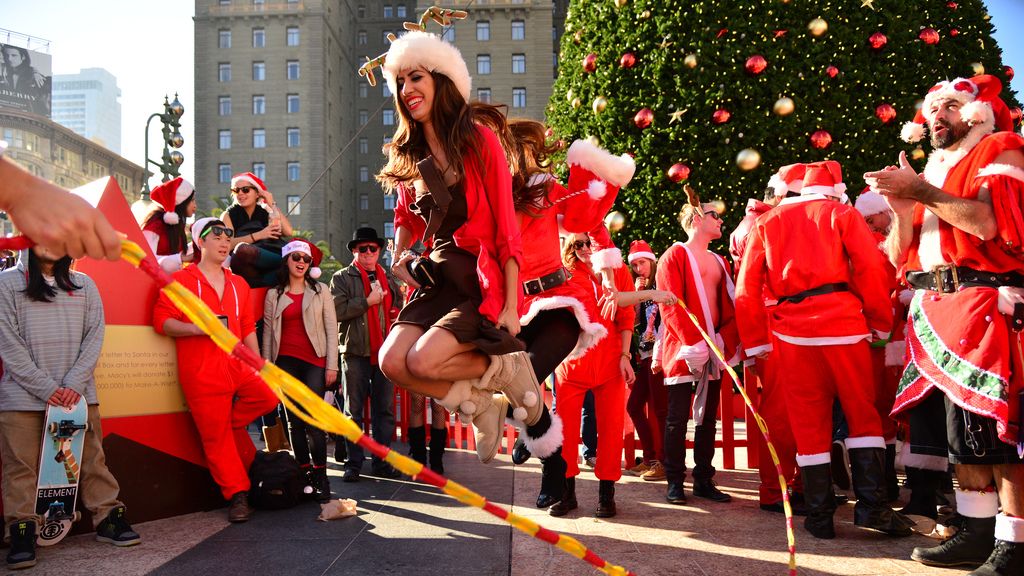 Free to attend. Donations for Toys for Tots requested.
Meet in Union Square between 12:00 noon and 6:00 PM.
This is a gathering of Santas, Mrs. Clauses, Elves, Reindeer, and yes even Grinches! Christmas Carols, a Best Dressed Contest and more will be had.
This is the main event - THE BIG ONE - please don't get scammed by profiteers trying to sell you tickets.
Please bring a new, unwrapped toy that can be donated to the Toys for Tots program.
Last year we had well over 10,000 folks and collected 764 toys. This year we want to beat that number! Looking forward to seeing all of you there!!!
This SantaCon event is Free to attend. For ages: 21+
Get more info from the link below:
Please read Santa's rules before posting comments
Log in to post a comment

We have found out that a bogus SantaCon is going on at a bar in the Marina district here in San Francisco. They are charging for tickets! SantaCon San Francisco 2018 does not, and never has, charge anything to attend the event The only thing we as is that everyone bring a new unwrapped toy for the San Francisco Fire Department. That's it. And bringing a toy is completely voluntary. Have fun and follow the suggestions.

Yes, I have added a scam warning. They are doing this in other cities too, calling themselves "Official" and taking money for tickets.