San Francisco, CA
SantaCon 2019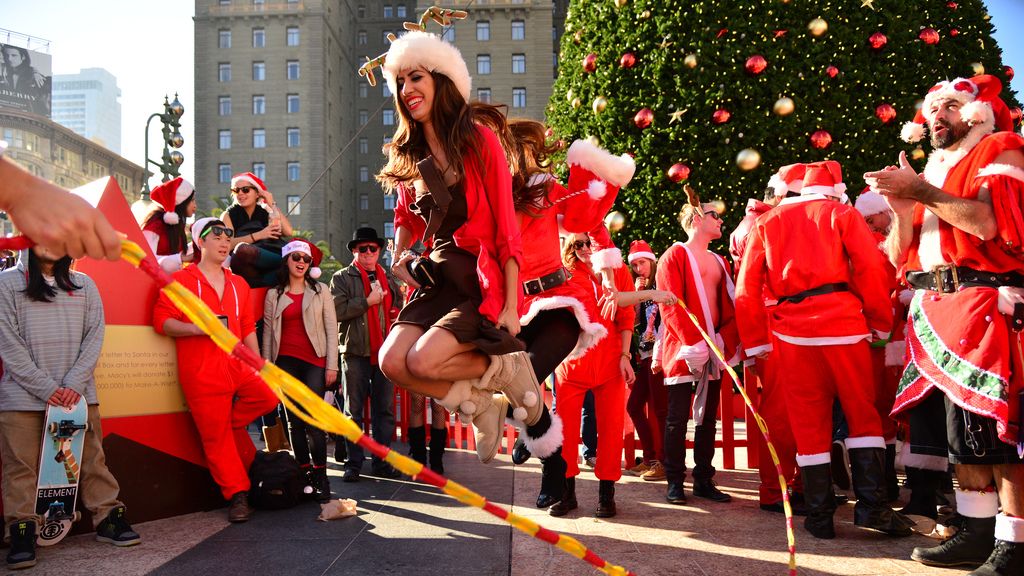 This SantaCon event is Free to attend. For ages: 21+
Get more info from the links below:
Please read Santa's rules before posting comments
Log in to post a comment

SantaCon San Francisco 2019
25th Anniversary

Saturday, December 7th
Be prepared to get your Santa on!!!!

Well here's the after action report for SantaCon San Francisco 2018:

We had somewhere between 10-12,000 attendees this year. Last year we got 764 toys, this year over 1,500 toys!! Great job for the Santas! We had a little help keeping the bad actors from ruining the event from SFPD and Golden Gate Park Police. San Francisco Fire Department was there with barrels and barrels for the collection. It was reported on ABC7 TV news, by the SFPD, that SantaCon is the largest single contributor of toys in the history of their toy drive! SFPD reported no arrests by 8pm and they were very happy with that. Frankly, so was I!
Comments prior to 2018-12-11 have been archived.