Santa Barbara, CA
SantaCon
not organized yet...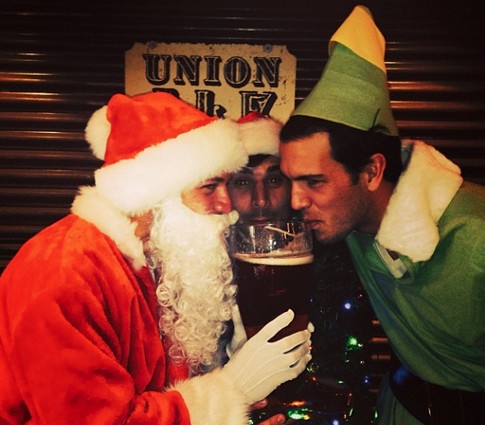 This SantaCon happened last year but Santa has no news yet about this year.
More info may be available from the link below:
Please read Santa's rules before posting comments
Log in to post a comment

Ho, Ho, Ho Boys & Girls,

Yes, you read that right - we are celebrating our 6th ANNUAL Santa Barbara Santa CON this year!!!!!!! You have 2 weeks to grow your beards, get your outfit ready, and prepare yourself to spread the holiday cheer all over our lovely city of Santa Barbara. We had to postpone last years' to this year, but that means you should have an extra year's worth of energy to deck the halls with fun! This year we want record attendance, unbelievable costumes**, and more toys than ever donated for the kids, let's make it happen!!!

Who: Anyone who enjoys the holidays (21+ - bring your friends)

When: Saturday December 8th - 3:00pm - end of night

Where: Funk Zone & State Street (4-6 locations)

How: We do a pub-crawl up and down State Street with everyone wearing a Santa/Elf/holiday costume (a simple Santa Hat will not suffice).

Something Special**: We are doing a costume contest this year for a $50 gift card to one of our stops!

Note: The true spirit of Santa Con is to donate toys for less fortunate kids. Last time we had an amazing donation turn out and donated 4 container bins of toys & $600!!! Please bring a $10 donation or a toy to be part of the event, this is required. Remember, this is for the KIDS!!!!!