Sonoma, CA
SantaCon 2019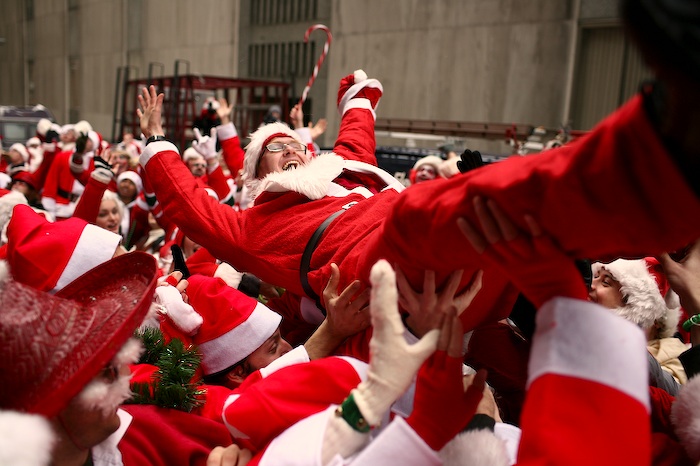 The 4th Annual SantaCon Sonoma is BACK and aims to be the biggest SantaCon event Sonoma has EVER seen!!
Meet at 7 pm at the HopMonk Tavern, 691 Broadway dressed as Santa!
Two ways to participate:
If you want to compete, form a team (or join a team) of your most mischievous Santa characters, follow the bar clues released at Hop Monk and beat out the other teams for the winning prize at Steiners at the end of the night.
Meet at the Hop Monk starting point with friends... or to make new Santa friends... and enjoy festive drink specials and bar hopping around the square in your Santa attire, at your own pace.
For ages 21+. This SantaCon event is completely FREE to attend - no tickets or registration, and no need to click this button:
Registration / Tickets
Get more info from the links below:
Sonoma has more events.
JavaScript is required to use the comment system
Comments prior to Jan 1st 2019 have been archived.