West Palm Beach, FL
SantaCon 2018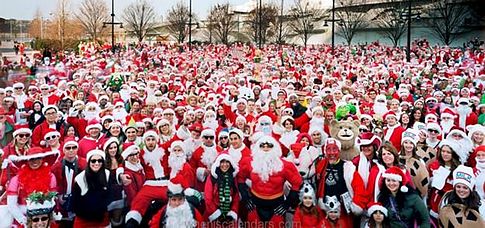 This SantaCon was originally scheduled for 12/8.
It's that time of year again to celebrate the holidays with family, friends, neighbors, coworkers, and whoever else you plan on celebrating with.
Meet at 4 pm on Clematis St.
This event is set up by volunteers and any money made from this event is for the benefit of the Juvenile Diabetes Research Foundation. So please make sure you get a wrist band!
We will also be having a raffle at every bar with a variety of prizes. If you would like to participate in the raffle, please comment or send us a message!
Please feel free to invite as many people as possible. The more people we invite, the more money we are able to raise for charity!
We will be selling wrist bands for anyone who would like to get discounted drinks at all of the bars for only $10. For ages: 21+
Get more info from the links below: