Seattle, WA
SantaCon 2018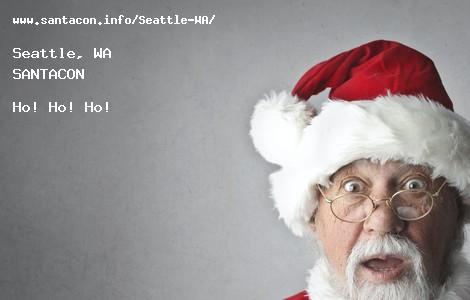 Time: 12:00 noon - 2 am. Registration required.
Hey Santa! Saturday December 15th we paint the town red and white! Over 2,000 of us will be parading through the Downtown Seattle area!
The Seattle SantaCon is an annual mass gathering of people dressed in Santa Claus costumes parading publicly on streets and inside locations in cities around the world.
The focus is on spontaneity and creativity, while having a good time and spreading cheer and goodwill.
This is much more than a pub crawl, and every time you call it that, a sugar plum fairy dies!
Spread the cheer and invite all your friends!
Registration details can be found on the Facebook Event. For ages: 21+
Get more info from the links below:
Please read Santa's rules before posting comments
Log in to post a comment

I've been advised that the registration page won't be ready until later this month. Apologies for any confusion.